January 7th, 2018
For your Bits this weekend we get started by taking a look at the massive advantages that Google Maps has over competing products. Map enthusiast Justin O'Beirne studied the development of Google Maps and discovered how Google is combining multiple data sources to build its products and then use that derivative data to create even more information. By using satellite imagery, Google is able to add an incredible amount of detail to their maps; not only do they use this data to draw the shapes of buildings around the world, they are also able to add details like bay windows on apartments and HVAC units on skyscrapers. Combining this data with Google Places, which is created from Street View data, allows them to identify commercial corridors with a collection of businesses like restaurants and shops which Google calls "Areas of Interest". The fact that Google is automating the identification of Areas of Interest means they can bring this product to cities with as a few as a hundred people with the same amount of ease that it rolls them in out in the world's largest metropolises. This gives Google an astronomical advantage over competitors, like Apple, which seem to be adding this information by hand and provides them with a "moat of time" since their source data extends back over a decade. With this unique methodology and extensive advantage Google is poised to develop a nearly insurmountable advantage in the market for location services that will allow it to dominate the industry for years to come.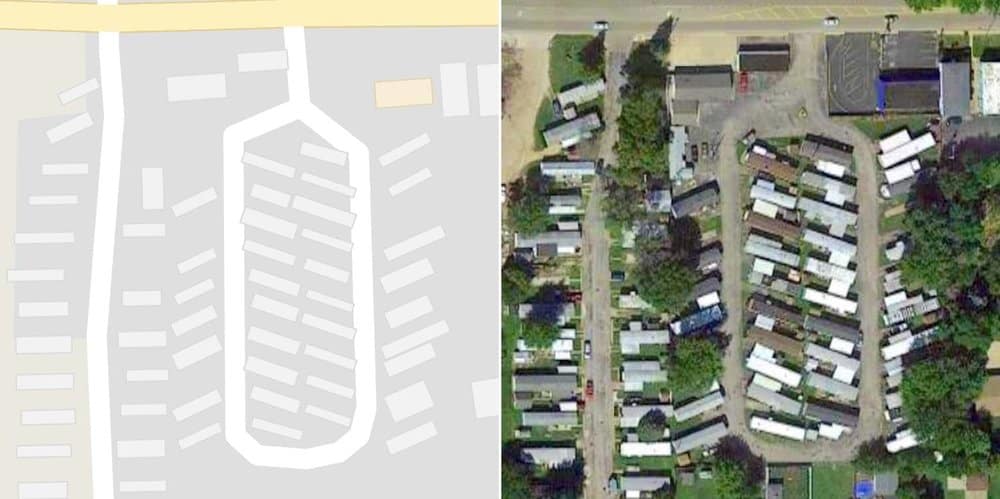 ~ 22 Minute Read
"Google had buildings as early as 2007 in a handful of major cities—but they weren't nearly as detailed as today's[.]
Sometime between now and then, their detail and coverage dramatically increased.
But when?
Browsing through Google's old press releases, it appears that Google added the first 1,000 of these detailed buildings back in 2012[.]
Most of these 1,000 buildings were landmarks, like the Florence's Cathedral and the Sydney Opera House. But just a few months later, this initial trickle of buildings suddenly became a deluge as Google started adding whole metro areas:
'Now, you can see 25 million new building footprints that have been added to Google Maps on desktop and mobile across major metropolitan regions in the United States, including Houston, Los Angeles, Chicago, Miami, and the San Francisco Bay Area.'
In that same press release, Google also reveals how it's making them:
'These building footprints, complete with height detail, are algorithmically created by taking aerial imagery and using computer vision techniques to render the building shapes.'
And this is even how Google is making complex structures, like Seattle's Space Needle:
'For landmarks like Seattle's Space Needle, computer vision techniques extract detailed 3D models.'
So Google is creating all of these buildings out of its aerial and satellite imagery[.]
And reexamining my hometown's buildings, this makes sense. They almost perfectly match Google's imagery[.]
But what's most interesting is how fast Google is making these buildings.
Just two years after it started adding them, Google already had the majority of buildings in the U.S. And now after five years, it has my rural hometown—an area it still hasn't Street View'd (after 10+ years of Street View).
So the satellites seem to be outpacing the Street View vehicles.
And this building-generation process seems automated to such a degree that buildings sometimes appear on Google's map before roads do[.]
At the rate it's going, how long until Google has every structure on Earth?
But these buildings are more than just a pretty detail—they appear to be the foundation for one of Google Maps's newest features…"
---
Sign Up To Receive Weekend Bits In Your Inbox Every Sunday
---
Our next article takes a look at the gender wage gap and goes behind the commonly cited statistic that women make 79 cents for every dollar that a man makes. While that statistic is true, it is averaged across all professions and industries which masks the underlying reasons behind this difference. It turns out that the majority of the difference does not come from outright discrimination or even unequal negotiation skills between genders, but rather stems from the fact that women are usually the primary caregivers for children. This responsibility prevents women from advancing in careers that require adherence to a specific schedule; however, professions with a more flexible schedule have a drastically lower gender wage gap signalling that this pay inequality can be mitigated by allowing for more flexible schedules in many careers where that is possible.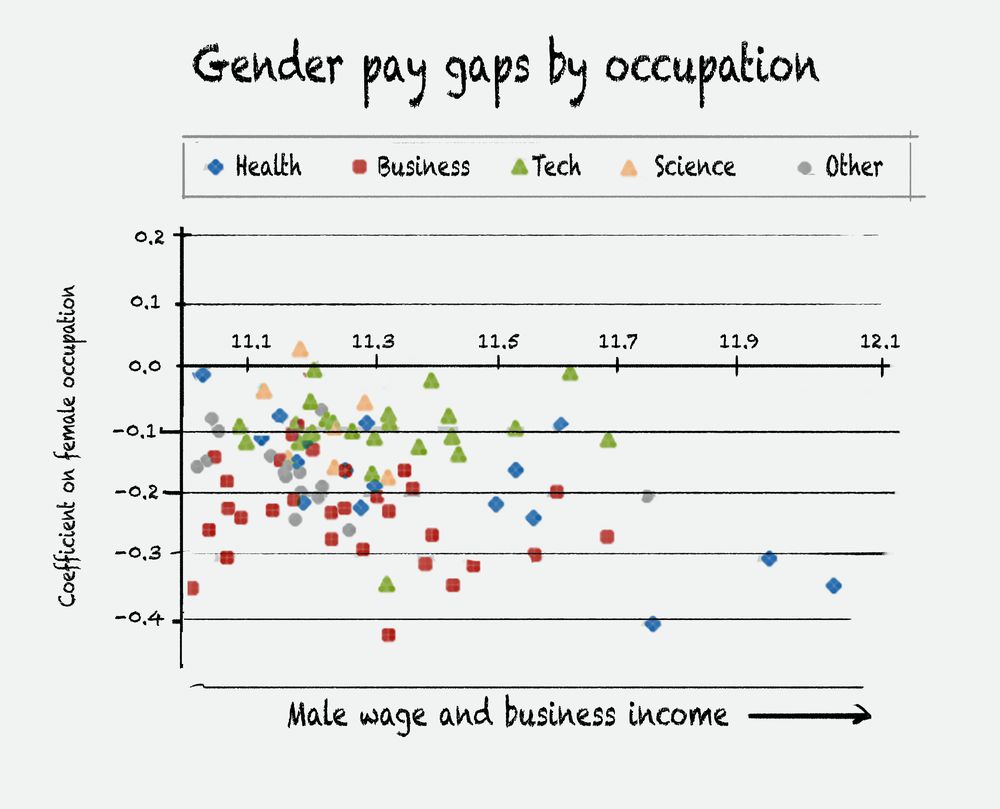 ~ 15 Minute Read
"Lawyers have big wage gaps. Scientists don't. Here's why.
We'll start where most discussions of the wage gap start. Back to that sign.
"Equal Work, Unequal Pay! Women earn 79¢ for every dollar a man makes"
That figure compares the median wages of men who work 35 or more hours per week (the government definition of full time) with those of women.
The wage gap is a lot smaller than it was 50 years ago — and a bit smaller than 10 years ago. Through the mid-1970s, women earned about 60 cents on the dollar compared with men. Then the gap began to close.
This [statistic] is okay, but it's also really general. It tells a story about tens of millions of workers in the United States. What it doesn't tell you is how the wage gap plays out for women with different educational levels or of different ages, or who make different occupational choices.
There are two other charts Goldin talks about that are significantly more useful. The first one shows how much women earn relative to men over the course of their life span.
The wage gap starts small but immediately starts to get bigger and bigger through a woman's 20s and 30s. "The difference in earnings by sex greatly increases during the first several decades of working life," Goldin says.
And then something surprising happens: The wage gap starts to shrink as a woman enters her 40s and 50s.
What happens to MBAs happens to lots and lots of women in the American workforce.
Clearly, there is something different happening in a woman's 20s and 30s than in her 40s and 50s as it relates to the wage gap. And there is one big change that tends to happen in that time frame [- newborn babies].
We'll come back to our newborn in a moment — but there's still a second graph we need to look at. It also helps explain why the wage gap exists by looking at where it's worse.
I'm going to warn you — this graph is a bit complex. But the things to know are this: There are different-colored dots for different types of occupations. Green is tech, red is business, yellow is science, and blue is health. The y-axis shows the size of the wage gap; dots further down have a bigger wage gap. The x-axis shows the mean income for men in these jobs; the further you go the right, the better-paid the job.
Here's what jumped out at me looking at this graph: The yellow and green dots cluster toward the top of the graph. This means the tech and science industries have relatively small wage gaps. But business — the red dots — has a big one.
There's something importantly different between a job in science and a job in business — and that matters more than you might think in explaining the wage gap
Think of your prototypical businesswoman. She has a standard 9-to-5 schedule so she can meet with other businesspeople or clients.
Maybe she's a venture capitalist. Maybe she's an accountant. Either way, her clients want to deal with her specifically. Her employers won't think she's doing a good job if she isn't there at the hours others need her.
Now think of your prototypical scientist, lab coat and all. Most of her work is self-directed. She has experiments she needs to run — but it doesn't really matter to her lab when, exactly, she does them. So long as she's getting the work done, her supervisors will think she's doing a good job.
This is, of course, a simplification. But it speaks to something important about the situations where women earn less.
Certain hours are more important than others in some jobs — and those jobs have especially high wage gaps
Goldin's research has found that workers in the industries with large wage gaps are more likely to say their jobs value those who "develop constructive and cooperative working relationships" and that their company generally determines their "tasks, priorities, and goals."
Workers in these industries often face steep penalties for any interruption to their career. One study estimates that among lawyers, a year out of the labor force causes an 8.4 percent salary reduction."
---
Sign Up To Receive Weekend Bits In Your Inbox Every Sunday
---
Your last Bit of the weekend takes a look at motivations behind Vladimir Putin's worldview and what caused him to direct the Russian government to interfere in the 2016 U.S. Presidential election. Since the end of the Cold War Putin, a former KGB officer, has lamented the demise of the Soviet Union. Upon coming to power he initially tried to forge a productive relationship with Western governments, but, over time, came to believe that they would never treat Russia as an equal and would work to overthrow his regime under the guise of promoting democracy. Putin feels that he is the only able to maintain Russia's political system and that without him it would devolve into the chaos that followed the Bolshevik Revolution of 1917 and the collapse of the Soviet Union in 1991. To prevent this from happening, he uses an ad hoc methodology of military intervention in neighboring countries that become too friendly to the West and digital disruption of Western elections and society. This helps to create domestic support for his regime and demonstrates the power that Russia has to disrupt other parts of the world. Rather than having a long term vision, Putin's strategy is best thought of as a series of reactions to the crises of the moment, doing what he can to stay in power and prevent Russia from falling into chaos once again.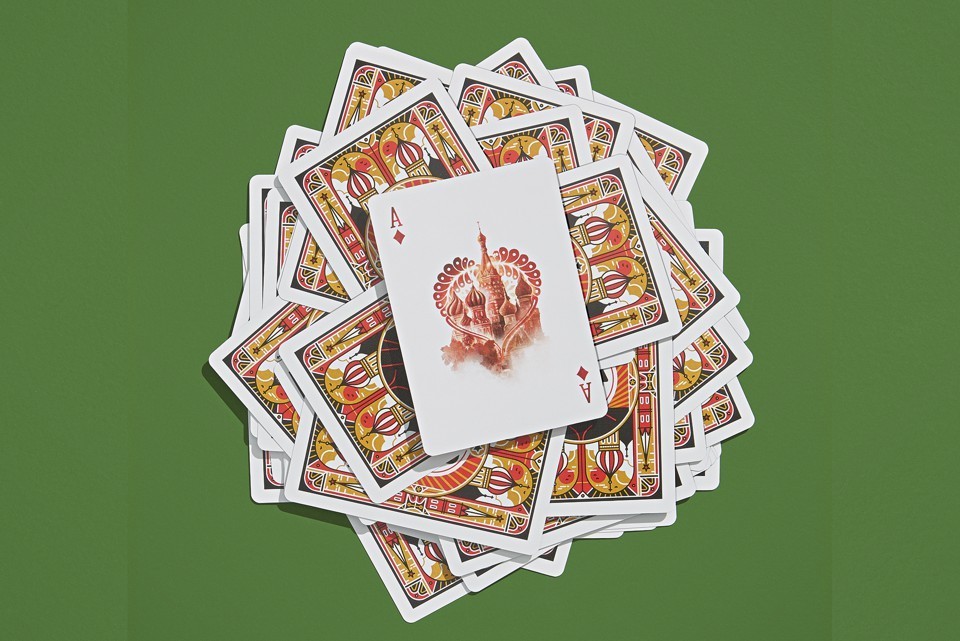 ~ 57 Minute Read
"The coup de grâce, perhaps, was the receipt by the FBI of a dubious document that seemed to paint the Clinton campaign in a bad light. The Washington Post reported this spring on a memo, seemingly from Russian intelligence, that had been obtained by an FBI source during the presidential campaign. The memo claimed that then–Attorney General Loretta Lynch had communicated with a Clinton campaign staffer, providing assurance that the FBI wouldn't pursue the investigation into Clinton's use of a private email server as secretary of state too strenuously. Sources close to James Comey told The Post that the document had "played a major role" in the way Comey, who as FBI director took fierce pride in his political independence, thought about the case, and had pushed him to make a public statement about it in July 2016. (He said he would bring no charges, but criticized Clinton sharply.) Comey's public comments about the investigation—in July and then in October—damaged Clinton greatly, possibly costing her the presidency. The document, the article noted, was a suspected Russian forgery.
A forgery, a couple of groups of hackers, and a drip of well-timed leaks were all it took to throw American politics into chaos. Whether and to what extent the Trump campaign was complicit in the Russian efforts is the subject of active inquiries today. Regardless, Putin pulled off a spectacular geopolitical heist on a shoestring budget—about $200 million, according to former Director of National Intelligence James Clapper. This point is lost on many Americans: The subversion of the election was as much a product of improvisation and entropy as it was of long-range vision. What makes Putin effective, what makes him dangerous, is not strategic brilliance but a tactical flexibility and adaptability—a willingness to experiment, to disrupt, and to take big risks.
"They do plan," said a senior Obama-administration official. "They're not stupid at all. But the idea that they have this all perfectly planned and that Putin is an amazing chess player—that's not quite it. He knows where he wants to end up, he plans the first few moves, and then he figures out the rest later. People ask if he plays chess or checkers. It's neither: He plays blackjack. He has a higher acceptance of risk. Think about it. The election interference—that was pretty risky, what he did. If Hillary Clinton had won, there would've been hell to pay."
Even the manner of the Russian attack was risky. The fact that the Russians didn't really bother hiding their fingerprints is a testament to the change in Russia's intent toward the U.S., Robert Hannigan, a former head of the Government Communications Headquarters, the British analogue to the National Security Agency, said at the Aspen Forum. "The brazen recklessness of it … the fact that they don't seem to care that it's attributed to them very publicly, is the biggest change."
That recklessness nonetheless has clear precursors—both in Putin's evolving worldview and in his changing domestic circumstances. For more than a decade, America's strategic carelessness with regard to Russia has stoked Putin's fears of being deposed by the U.S., and pushed him toward ever higher levels of antagonism. So has his political situation—the need to take ever larger foreign risks to shore up support at home, as the economy has struggled. These pressures have not abated; if anything, they have accelerated in recent years."
---
Thanks for checking out the Weekend Bits! If you enjoyed these Bits, why don't you share it with a friend? We appreciate your support and as always, Contact Us online or send us an email at [email protected].
Have a great rest of your week!
Sign Up To Receive Weekend Bits In Your Inbox Every Sunday