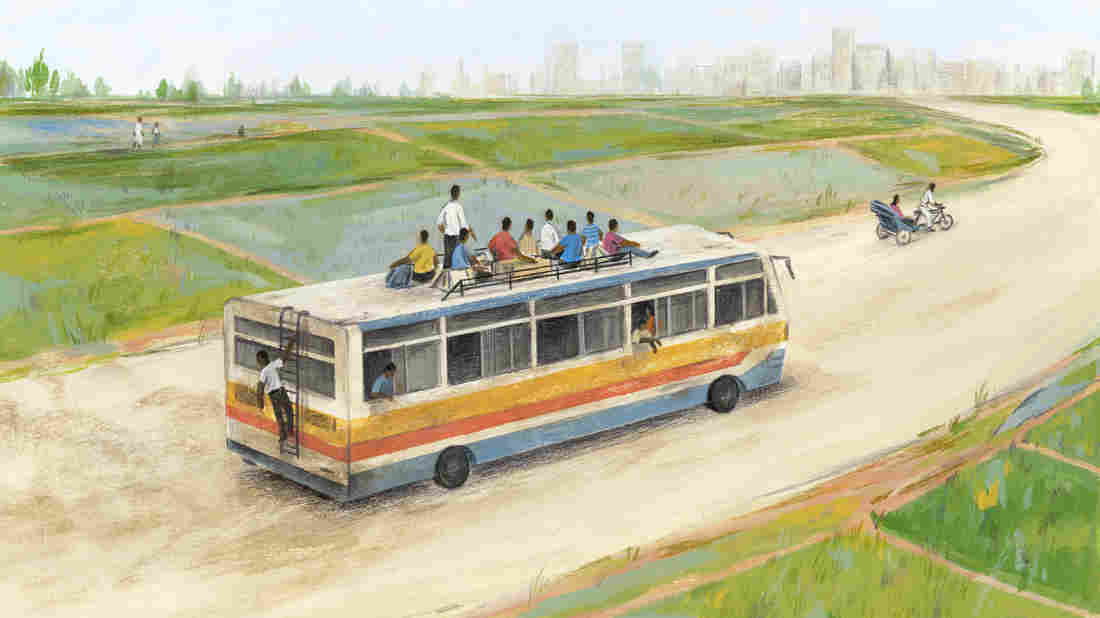 My Favorite Bit this week was about how a $19 loan allowed rice farmers in Bangladeshi villages to travel to the capital and work during seasonal famines. This loan paid for a round trip bus ticket and a few days of food, providing a level of security to villagers who had never been to Dhaka and weren't sure they could find work. By helping to manage the risk, these payments allowed workers to provide an average of over a third more food for their families. Receiving the loan for one year also encouraged recipients to borrow money from other sources in following years because they felt more confident in their social connections and ability to find work.
Facebook is using the power of censorship toward Political ends by deleting accounts at the direction of the U.S. and Israeli governments. This type of selective enforcement turns Facebook into a political weapon for the United States and its allies; the platform still allows for incitement of violence against Palestinians by Israeli accounts and doesn't remove accounts based on sanctions against Western officials by governments like Russia. Al Jazeera points to a similar dynamic at play in the way that Western media ignores the plights of Palestinian activists who protest the Israeli government while uplifting similar activists who stand against the Taliban or Daesh.
In Health research more connections are being discovered between sugar and cancer cells; one research team writes that "our research reveals how the hyperactive sugar consumption of cancerous cells leads to a vicious cycle of continued stimulation of cancer development and growth. Thus, it is able to explain the correlation between the strength of the Warburg effect and tumour aggressiveness.". Other researchers have been investigating the underlying mechanisms within cells that allow intermittent fasting to slow the aging process.
One of the most frustrating parts about the state of Education is that there are a lot of strategies that are known to be effective, but aren't implemented in many learning environments. For example, a mixed up approach to learning, where you practice similar but different skills together, has been shown to be significantly more effective than only practicing one skill at a time, yet many math worksheets are still divided into blocks of similar problems. Preschools have a different set of challenges since the environment that young children experience everyday is often dominated by a single personality. Since preschoolers do not have strong communication skills or points of comparison for their school day, it is important that parents check in, as much as possible, on the place where their child is spending so many hours every week.
The increasing dependence upon our phones is a prime example of how Technology reshapes human habits. The Forest app wants to help you fight that dependence with a virtual forest that grows when you leave your phone alone, earning you virtual currency that can be used to plant real trees. Elsewhere, AI is helping us better analyze dolphin click patterns to identify variability that humans can't detect.
A Hodgepodge of articles takes a look at a Swedish graduate student who went undercover with the alt right, the many ways that the work environment in Capitol Hill is conducive to sexual harassment, and how the United States lost track of Benjamin Franklin's service-based definition of success.
Finishing off your week in review are some of the best Photos of 2017 that illustrate stories of human tragedy and triumph in the United States and around the world.
Thanks for reading the email; if you found one of these Bits cool why don't you share it with a friend? We appreciate your support and as always, Contact Us online or send us an email at [email protected].
Have a great rest of your week!
Sign Up To Receive BogelBits Updates In Your Inbox Every Thursday