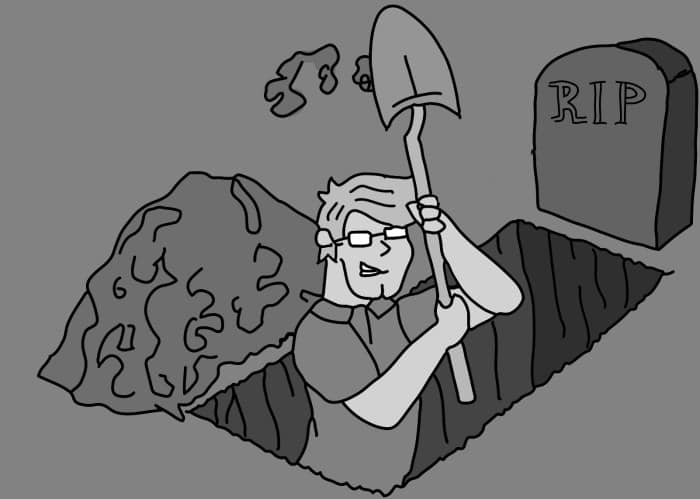 My Favorite Bit this week was about the Science of Happiness, more specifically the way in which your brain physically changes shape in response to the thoughts that you have. This means that by actively focusing on love over fear, acceptance over regret, and optimism over pessimism you can neurologically predispose yourself toward positive thoughts and feelings; with practice, you can literally train yourself to be a happier person.
Millions of women shared personal stories of sexual assault and harassment using #MeToo on social media. The hashtag was originally created 10 years ago by Tarana Burke with the goal of unifying those who've been victimized by sexual violence. In terms of what men should do to treat women better Nicole Silverberg and Nicole Stamp have some suggestions for you.
At the intersection of news and politics, reporting from Macedonia uncovers the real home of "fake news" where entrepreneurs in the town of Veles made fortunes by creating websites full of lies about the United States' 2016 presidential election that were monetized through Google's AdSense platform. Monetizing web traffic is something that has been getting incrementally more difficult for Breitbart as an anonymous group, Sleeping Giants, persuades advertisers to dump the website.
Looking back in history can be helpful in dealing with the present; in a speech from 1866 Frederick Douglass reminds Congress of their duty to face down a 'Treacherous President'.
Science continues its march forwards with one group of researchers finding evidence for the benefits of sexual versus asexual reproduction while others discover how to measure mental imagery by inducing hallucinations. Astronomers turned their attention to the sky after gravitational waves were detected indicating a collision of neutron stars 130 million light-years away. Thanks to the gravitational data collected by the LIGO observatory, a global network of astronomers was able to find the location of the collision with enough speed to point humanity's most powerful satellites at the right part of the sky to capture "one of the most complete stories of an astrophysical event that you could possibly imagine".
Back on this planet, in the realm of social science, research on place-names finds the four types of things we use to name our surroundings. Other research contradicts the perception that poor people make "bad" decisions by pointing out that their decision-making is quite rational when you consider the incentives society provides them.
Finishing off your week in review is a fascinating photo collection of beautiful images that are captured during groundbreaking medical research.
Thanks for reading the email; if you found one of these Bits cool why don't you share it with a friend? We appreciate your support and as always, Contact Us online or send us an email at [email protected].
Have a great rest of your week!
Sign Up To Receive BogelBits Updates In Your Inbox Every Wednesday