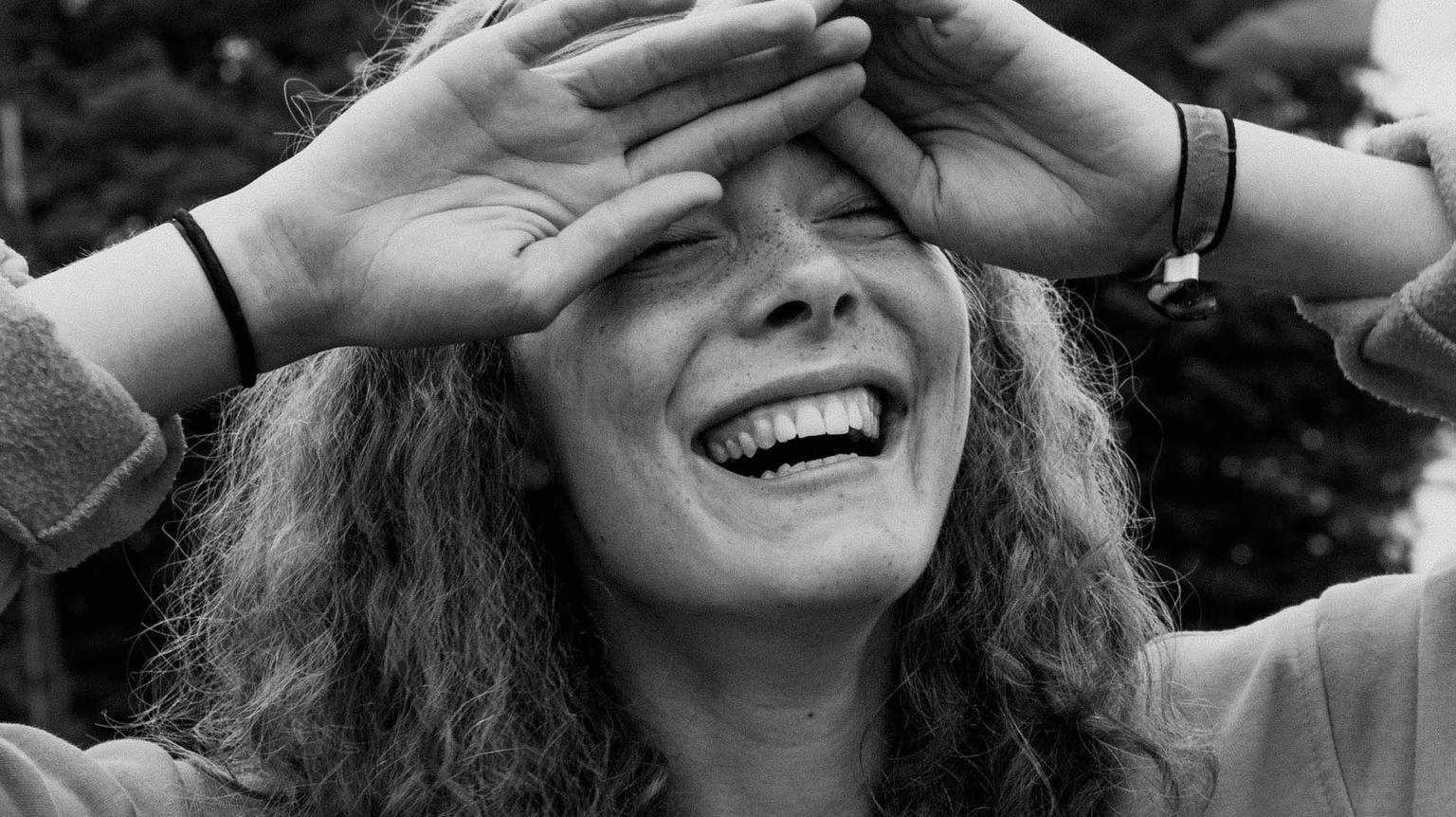 My Favorite Bit this week was a photo series of pictures taken before and after a kiss from the photographer. There is a noticeable positive change in each person's energy after sharing an intimate moment with a stranger.
Using sexual and romantic intimacy, however, should not be the only way women are pictured in society and the world is slowly catching up as shown by the top-selling Getty stock photo for the term "woman"; in 2007 it was a naked woman lying on a bed and in 2017 it was a woman hiking a rocky trail.
Another week in the United States and another episode of mass gun violence to process and evaluate. These episodes of violence show that despite evidence of effective gun control policies the United States has chosen to be a nation of guns; as the Australian comedian, Jim Jeffries, points out, "You [Americans] have guns because you like guns"; allowing gun violence is a choice Americans make – one of the dark truths about the United States. The other dark truth is the racially motivated way shooting suspects are evaluated by the media and even the claims of "deadliest shooting in U.S. history," which is only true if you don't include the many acts of violence perpetuated against African-Americans and black communities since the end of slavery.
The attack in Las Vegas also highlighted structural deficiencies in technological platforms like Google and Facebook who failed to distinguish between true and false news reports resulting in incorrect information being provided to countless users. Clearly these tech giants need to put more work into their recommendation algorithms; there is a lot of work that goes into generating useful recommendations for each user.
At the intersection of technology and law we take a look at the importance of creating laws to protect against 'mind-hacking' and the realization of additional human rights that will need to be protected as technology marches forward. One start-up that might help with this process is Atrium, which is working to bring the efficiency of a Silicon Valley start-up to the legal industry.
Human lawyers at the ACLU continue to fight for social justice particularly when it comes to the use of excessive force by the police; legal observer Justice Gaston reports from St. Louis, where she bears witness to police endangering civilians with the use of pepper spray and smoke bombs.
Scientists continue to make revolutionary breakthroughs in detecting cancerous tissues and growing real meat from animal tissue that isn't attached to a living animal. Physicists investigate the foundational units of the universe by looking at intersection of quantum theory and information theory to propose that our reality exists as a "2D quantum field within a 3D gravitational one".
When it comes to keeping yourself healthy a new global study, which included more than 130,000 participants, indicates that "150 minutes spent exercising per week could cut a person's risk of cardiovascular disease and death". Two more studies take a look at neurochemical processes that facilitate a state of "flow" and portions of the brain affected by deep breathing.
For entrepreneurial motivation take a look at Modu Churi who, after being displaced from his village in Nigeria, started a phone charging station at the camp for displaced persons where he is living with his family.
Customization in education is the future of effective teaching and there is a lot that we already know about helping kids become original thinkers and providing them with the developmental framework to tackle 21st century problems.
In social science, take a look at the myth of self control (the secret is avoiding temptation), the best humor styles to avoid being the funny jerk, and why it is sometimes okay to swear.
The final hodgepodge of articles spans from a glossary of happiness across languages, the motivational force of shorter commutes that causes gentrification, the way the fear of surveillance affects how you act, and the reaction of American conservatives to the Summer of Love.
We'll end the Bits this week with a story about Puerto Rico and Joseph Badame who donated almost 30,000 pound of food to the hurricane relief effort. Badame and his wife had been storing the food in preparation for a civilization ending event, but when his wife became ill they fell behind on the mortgage payments. Faced with foreclosure, Badame had no idea what to do with all of this food until he met Victoria Barber who was collecting food to send to Puerto Rico. They teamed up and helped make sure the food was provided to people who needed the help.
Thanks for reading the email; if you found one of these Bits cool why don't you share it with a friend? We appreciate your support and as always, Contact Us online or send us an email at [email protected].
Have a great rest of your week!
Sign Up To Receive BogelBits Updates In Your Inbox Every Wednesday